Entertainment News Mummy-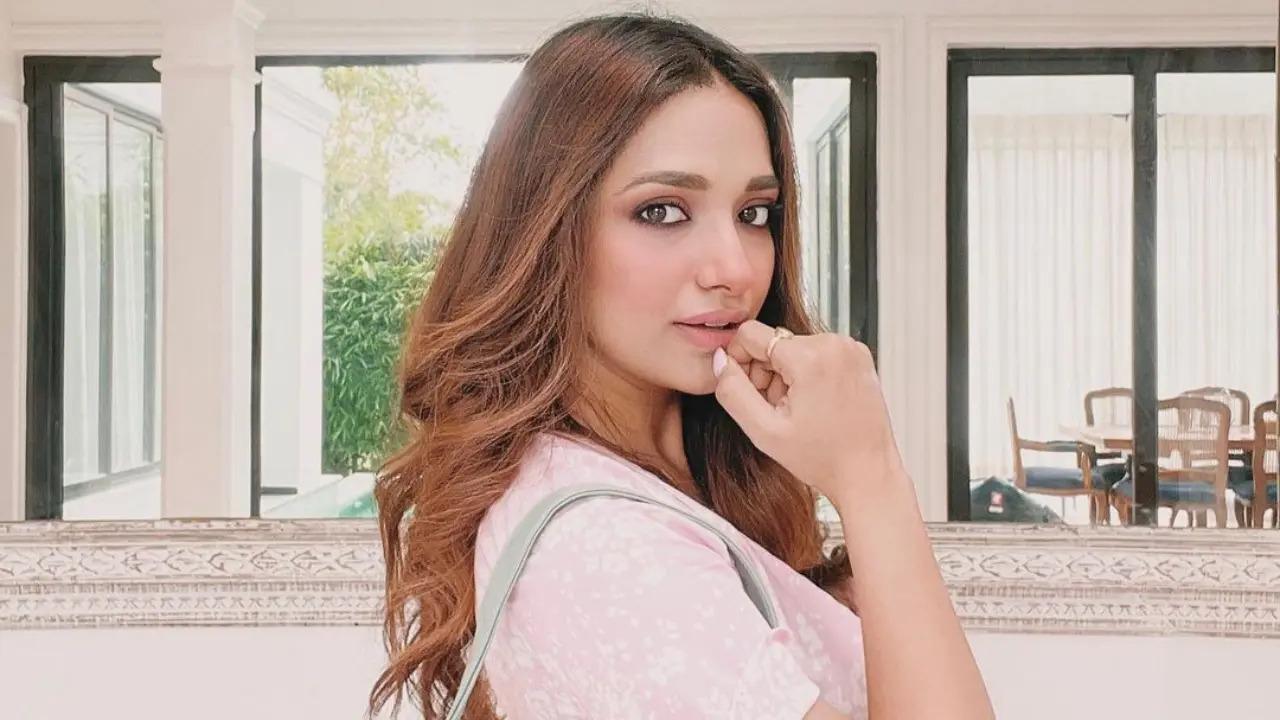 Best known for her shows like 'Kaatelal & Sons' and 'Meri Hanikarik Biwi', Jiya Shankar is presently busy with the serial 'Pishachini'. Mid-Day Online met up with her for an exclusive interview on the occasion of `National Cinema Day 2022`, wherein she revealed her connection with cinema and why the people don't have the patience to sit through a full length film
What is your interpretation of the term 'cinema'?
If not getting into the technicalities of cinema, I would say that it is something which binds everybody, irrespective of the cast, religion and race. Cinema is that magic which will always bring everyone together.
In view of the present-day situation, do you think cinema is losing its artistic touch and magic which was woven by the legendary filmmakers of yesteryears?
I think cinema is not losing that artistic touch. It`s just that things have changed of late. The way people viewed Indian cinema has changed. Even though people want entertainment, not many would want to get into the artistic side of cinema. Many view cinema as a risk-taking business. That's why not many people are willing to venture into it, unless they have a strong backing.
Also Read: Exclusive:Right from the time I open my eyes, I only live cinema, says Ali Asgar
Can you recall any incident/s that instigated the artist and the artistic hunger in you?
There has been something I learnt from every director I have worked with. From every character, I`ve learnt something new. It is this factor which has built and ignited the artistic hunger in me.
What role has cinema played in your life?
Ever since my childhood, I remember growing up watching majorly Indian cinema. Thanks to films by film makers like Karan Johar and others, many of the cinegoer have started imagining themselves to study in posh colleges, falling in love, getting married in style and do everything in the madness called 'love'. All of this gets derived from Bollywood films. Where else you can find all these stuff!
Commercialization of films has taken over cinema as an art form. Your opinion?
I do feel that commercialization of films has taken over cinema as an art form. Things have definitely changed and so have the taste of cinema lovers. These days, not many have the patience of watching a full 3-hour cinema after a strenuous day at work. I think that, we have lost that art form. At the same time, I don`t think that commercialization is that bad a thing. I, as an individual and an ardent cinema lover, would never ever look down upon Bollywood or cinema, no matter what!
Play Quiz: How well do you know Akshay Kumar?


Source link
#view #cinema #risktaking #business #Jiya #Shankar world wide news, online news source
This story has been sourced from a third party syndicated feed, agencies. Newsmummy.com accepts no responsibility or liability for its dependability, trustworthiness, reliability and data of the text.
News-Mummy management/newsmummy.com reserves the sole right to alter, delete or remove (without notice) the content in its absolute discretion for any reason whatsoever